S
M
E
pinoy
Guiding individuals in starting their business.
Earning in the New Normal
The lockdown due to the Covid-19 pandemic has affected the source of income of the majority of Filipinos. Businesses are either closing or slowing down. If a lot of businesses are retrenching, it will be hard to find a job. That is why a lot of people are setting up their own business being their only viable option. You can see it in the number of new FB pages for online businesses, p
ersonally I receive around 5 FB page invites per day. But operating a business is not just creating your product and and an FB page, some business owners does not even realize that they have to sell their product. As a sole proprietor, you have to do as a function the divisions you see in Large Corporations (Finance, Marketing, Sales, HR, Operations, Administration, etc.). You also have to consider the requirements of government, Intellectual Property, Data Privacy, etc..
Do you know that based on statistics, less than 0.7% of businesses survive beyond 5 years. I think this is much less than 0.7% in 2020 due the Covid-19 Pandemic. Furthermore, do you also know that It is harder to close than to register a new business. So, before you register your business, focus on developing and improving your product or brand.
Our Mission
SMEpinoy Business Sanctuary will guide your business idea from Dream Stage to Expansion Stage using MBA principles and 21st century technology.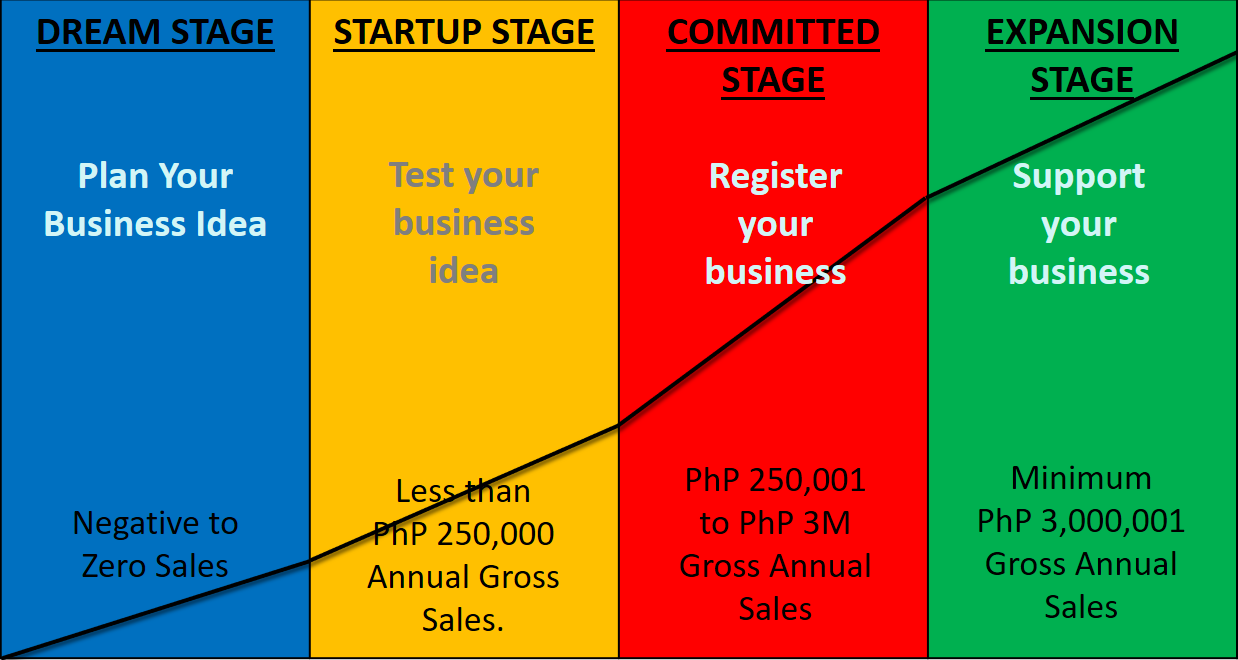 We have combined 200+ years of experience to be able to support your dream and your business while you focus on improving your Product or Service.
Business Sanctuary
If you have a dream of starting your own business, we will train and coach you. We will also provide your business a web presence. Please click to know more...
Business Compliance
The hardest and most neglected activity in any businesses is to maintain their financials and fulfill monthly compliance for government audit. Please click to know more...